10a. Facebook Page Plugin Setup
You can show the Facebook plugin on your page by embeding codes. We will introduce you how to get the embeded codes and add Facebook page plugin to your page.
1. Visit Facebook's Page Plugin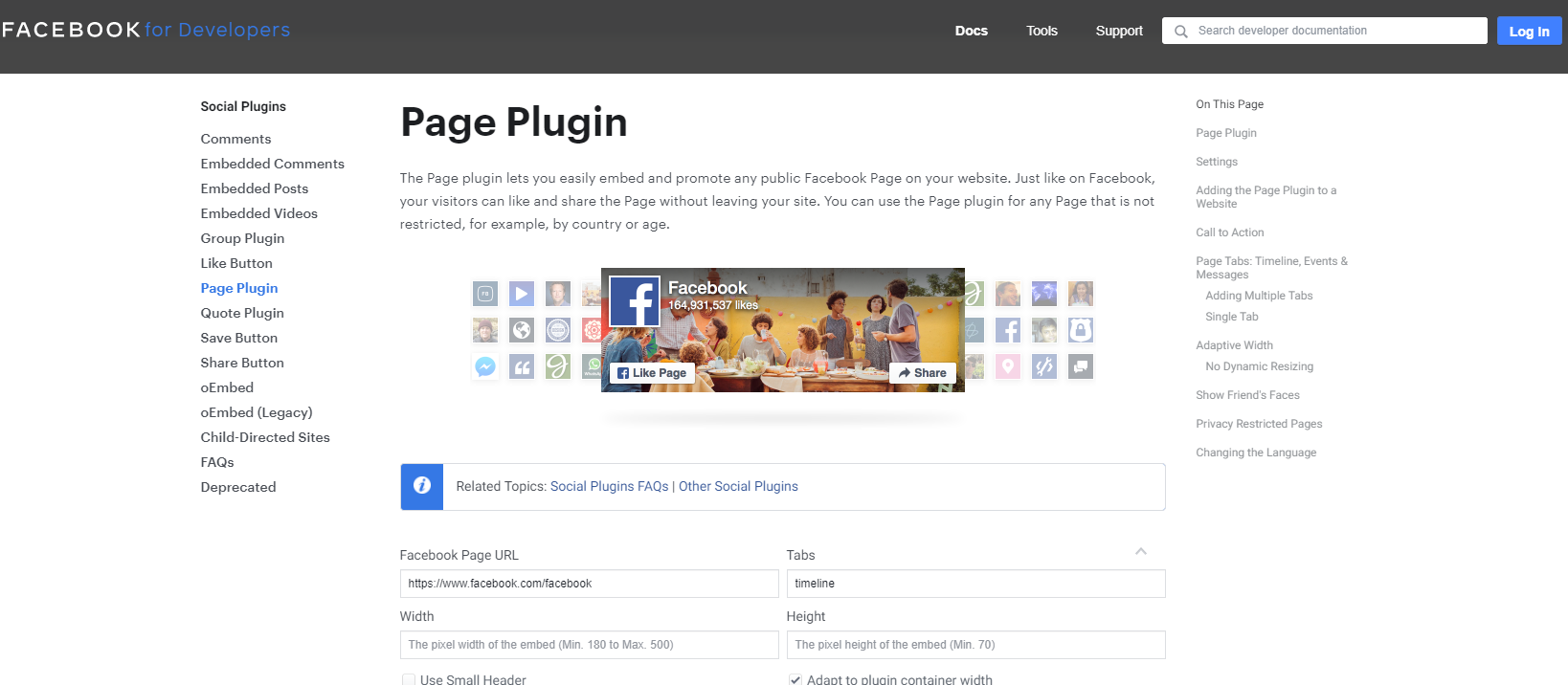 2. Input the settings in the red frame
Facebook Page URL Input your Facebook page URL.
Tabs: You can type timeline, event, or message. Use a comma-separated list to add multiple tab, i.e. timeline, event, message.
Width: The pixel width of the plugin. Min is 180 & Max is 500.
Height: The pixel height of the plugin. Min is 70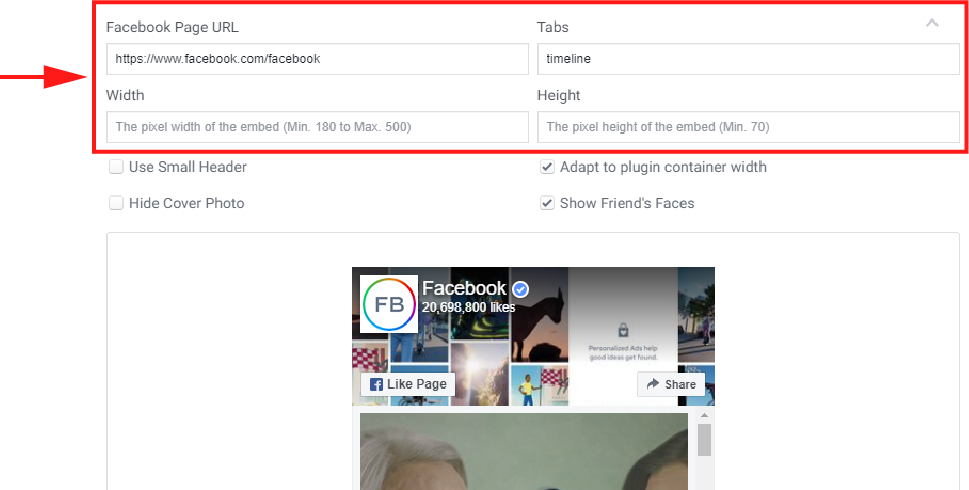 3. Set up the settings in the green frame
Use Small Header: The height of the header will be lower.
Adapt to plugin container width: Check the box if you want to embed the Facebook page in a website with a responsive design. The plugin will determine its width on page load.
Hide Cover Photo: Hide cover photo in the header.
Show Friend's Faces: It shows who likes your page with the profile images if you check the box.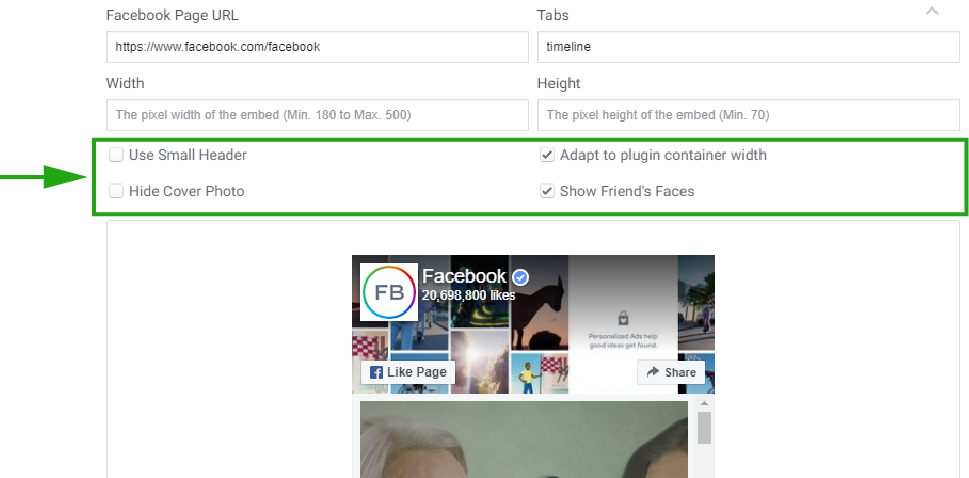 4. Get Code

5. Switch from JavaScript SDK to IFrame. Select and copy all the codes in the IFrame which is highlighted in red.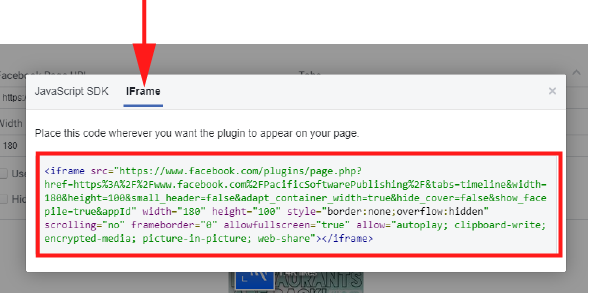 Copy and paste the embeded codes to the page that you want to add Facebook page plugin..
10b. Plugins and Gallery
How to use Plugins
1. You can add slide shows or thumbnails to each page.
2. "Plugins" button under Dashboard menu > Turn on to enable Gallery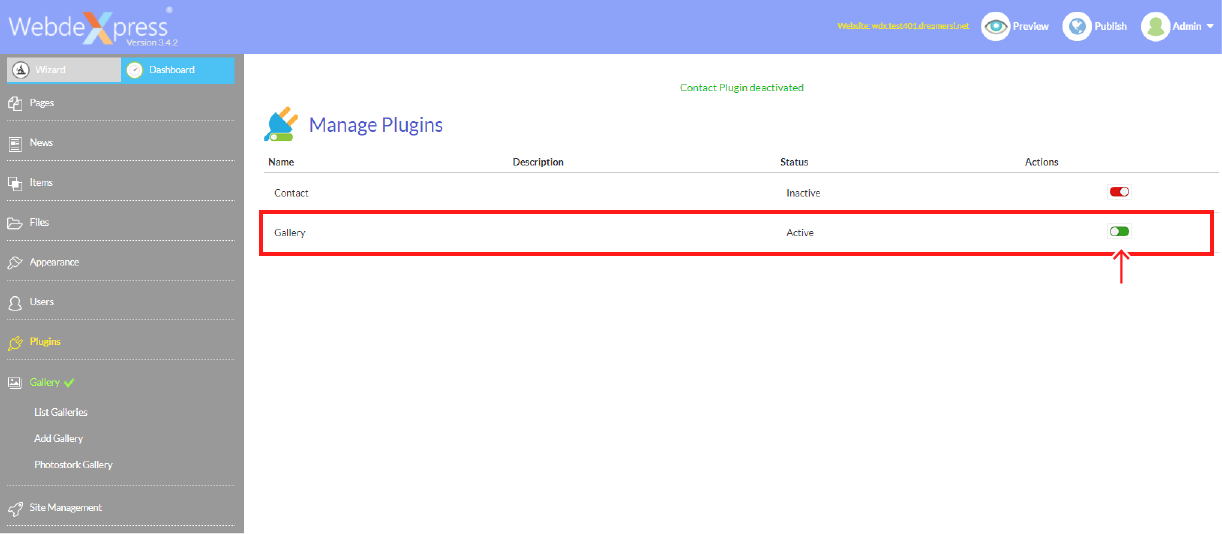 How to Use Gallery
1. Click 'Add Gallery' > Input the gallery title >click 'Add images' > Select files > click 'Upload'
2. Open the page that you would like to add a gallery or thumbnails
3. Pages under Dashboard menu > Select the page from List Pages and click edit button
4. The setting of the gallery shows on the right. You can add the gallery to your page and save it.