9a. How to Upload a File
Here you can upload images, PDFs and other files to use on your website.
1. Click 'Add Files' and select one or more files from your computer
2. Click 'Start Upload'
Important Point: If the file name contains spaces, it's possible it will not upload or display correctly. Please use a hypen (-) or underscore (_) in your file names instead.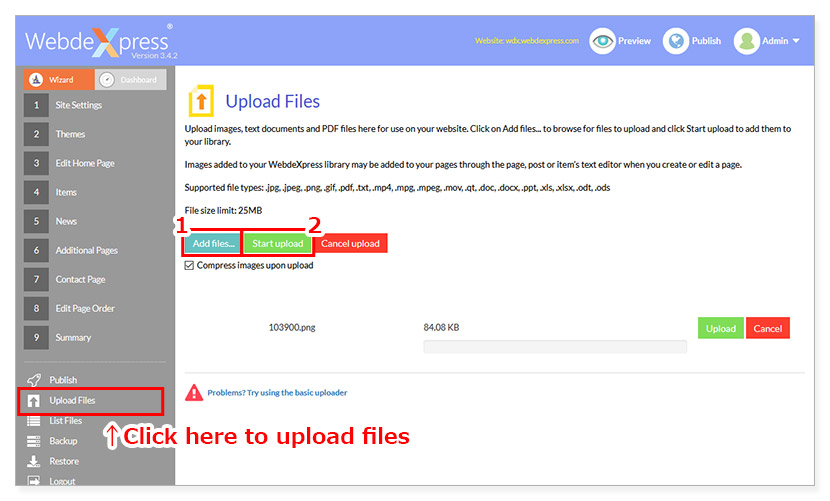 9b. How to List Files
You can check uploaded files from this list, and view the details of each file or delete them from your website.