All-new iOS app, Tap-To-Call, released to help seniors make phone calls easier.
2022-12-05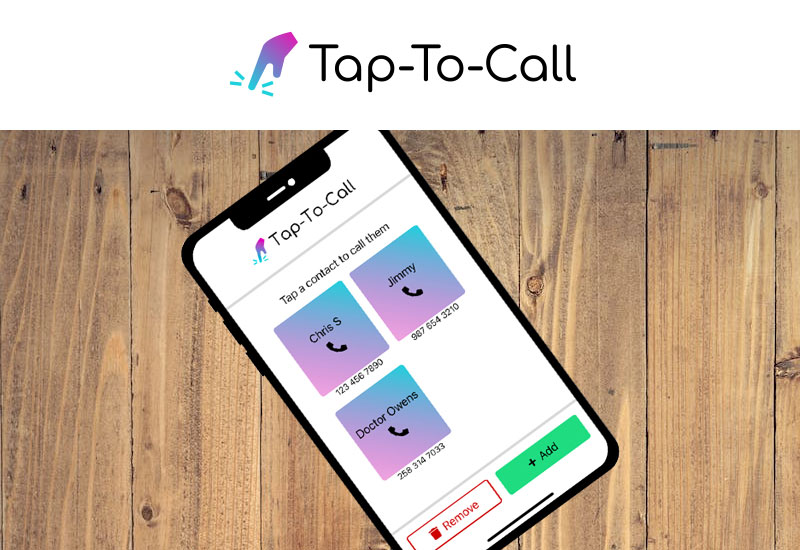 BELLEVUE, Washington Dec. 5, 2022 - Pacific Software Publishing Inc. (PSPINC) launches Tap-To-Call, a new app designed to make it easier to make calls. Tap-To-Call is an iOS app that allows users to add, edit, and/or remove contacts easily and make calls with a tap of a button for a one-time low price of $0.99. With a simplified interface, users can make phone calls in fewer clicks without any over-complicated displays or distractions.
PSPINC designed and developed this app after Ken Uchikura, their founder and CEO, noticed his parents had a hard time calling him on their phones. He then realized it could also be a problem other senior citizens face when trying to contact their loved ones. With the Tap-To-Call app, users can easily call others with three easy steps after adding their contacts: open the app, click the contact's name, and press call. It's that simple.
According to Pew Research Center, about 42% of those 65 and older own a smartphone in 2022. But the challenges senior citizens face when adopting new technologies differ from the average user. The Tap-To-Call app bridges the gap, making it easier for seniors to make a call to their network of loved ones and acquaintances.
For more information, please contact Pacific Software Publishing, Inc. at 1-800-232-3989 or by email at contact@pspinc.com.
Source: https://www.pspinc.com/tap-to-call
Screenshots:
About Pacific Software Publishing, Inc.
Pacific Software Publishing, Inc. is an independent software development company committed to helping small businesses grow online. First established in 1987, PSPINC now serves more than 40,000 companies of all sizes around the world with software designed and developed in-house to help businesses thrive online.
Contact:
Ken Uchikura - Founder / CEO
Pacific Software Publishing, Inc.
425-957-0808
contact@pspinc.com
https://www.pspinc.com